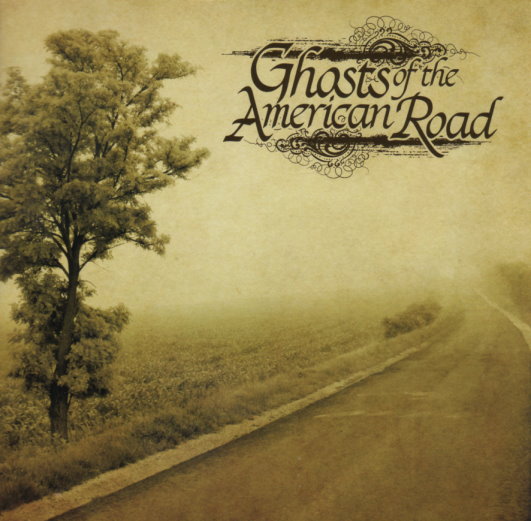 "Ghosts of the American Road"
Ghosts of the American Road
Produced by Mark Addison & Kevin Higgins
Little Train Records
Review by Greg Forest
You hear the term "Americana" bandied about to cover a wide range of musical forms – mostly country songs about lovin' and drinkin'. What is rare as hen's teeth in the genre are actual songs about America and our shared experience. Kevin Higgins and Barbera Malteze deliver the heart and soul of America, it's heartland and people.
Fourteen songs, all penned by Higgins, grace this latest CD since changing their names from The Dust Devils to the Ghosts and hitting the road to "look for America." Traveling the highways, byways and dirt roads of this great country, Kevin and Barbara have created a true American portrait—painted with the brushes of both their experience and those of the many people they have met on their journey.
The tight vocal harmonies displayed on this CD stand in tribute to this duo who has been sharing songs and their lives for decades. Higgins' soulful voice and lyrics, combined with the incredible power of Malteze's, make this a feast for the ears.
Personal favorites on this CD:
"Honor," a tribute to those who have fallen in defense of our country.
"Ghosts of the American Road," the title track, also is a mission statement. Five star rating.
Check out the Ghosts of the American Road at their web site,
ghostsoftheamericanroad.com or friend up on Facebook.