Kerrville Hills Winery
Halloween Night, 2013
Rating: 
When I got the invitation to a audio/video taping at the Kerrville Hills Winery on Halloween night, I jumped at the chance to see three of the Hill Country's favorite artists – Art & Lisa (with guitarist John Inman), The Wolf Sister and the Welfare Fathers.
Greg Forest and his audio/video crew from the Hill Country Film Group lit up the fireplace area for an intimate concert in an "unplugged" acoustic house concert atmosphere.

ART & LISA
Art and Lisa kicked off the show and with the phenomenal guitarist John Inman, gave a set covering some of Art & Lisa's more popular originals peppered with some great covers by other Texas Artists.  The set kicked off with the snappy gospel song "Shine A Light on Me" and quickly moved on to a 60s era hit by Dr. Hook's Medicine Show, "Sylvia's Mother" which, perhaps showing my age a bit, was a great rendition of a great song.
Lisa Beck delivered one of her original songs, "In Your Arms" a sweet ballad about how love can grow on you and bring a life to redemption. Lisa has a wonderfully smooth voice and nailed it to the ceiling.
Art winds up the show singing a Townes Van Zant standard and one of my personal favorites, "If I Needed You." Check out the rough mix of the song courtesy of The Music Office and Hill Country Film Group.
[soundcloud url="https://api.soundcloud.com/tracks/118914457″ width="100%" height="166″ iframe="true" /]
THE WOLF SISTERS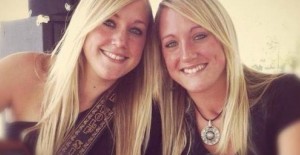 The Wolf Sisters, joined by Paul Tennison and Ronnie Leatherman were up next with a mix of original and covers songs. Any musician or producer will tell you that there is something very special about sister singers and Sarah & Becca personify that sound. Tight harmonies by two great voices made this a special set. The sisters are playing quite a bit around the Hill Country these days and you can keep up with their musical shenanigans on their Facebook page. Keep an eye (and ear) out for these ladies – they are going somewhere!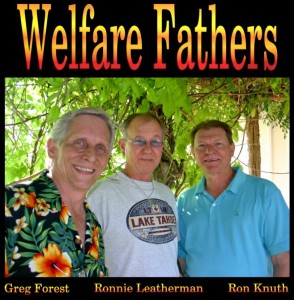 WELFARE FATHERS
For fourteen years the Fathers have been entertaining the Hill Country with a wide and eclectic repertoire of music ranging from ballads and Western Swing to reggae and world beat. Greg Forest fronts the band with Texas Music Hall of Fame inductee Ronnie Leatherman on bass and vocals and Ron Knuth, a mainstay of Texas music who has played with everyone from Willie to Johnny Bush rounding out a completely unique sound. This is their first video taping and the show will be released in late December so keep your eyes out for it on social media and entertainment web sites. All three of the bands were videotaped by the Hill Country Film Group who is also stretching their skill set from film to music video.
For the $10 price of admission, you couldn't ask for a better time or higher quality music. I hope the Winery continues to host special evening events in the future.