Something to Wine About
Texas has a long history of wine production and the state's reputation is growing. The perfect sunny and dry climate of the major wine making regions in the state have drawn comparison to Portuguese wines. Some of the earliest recorded Texas wines were produced by Spanish missionaries in the 1650s near El Paso.
The state is home to over 36 members of the Vitis grape vine family with fifteen being native to the state, more than any other region on earth. As of 2006, the state had over 3,200 acres (1,300 ha) planted with Vitis vinifera.  Despite being the largest of conterminous states, this relatively small amount of planted land is dwarfed by the production of even the smallest French AOCs like Sancerre.
The Texas wine industry is continuing its steady pace of expansion and has gained a reputation as an established wine growing region in the United States. Along the Highway 290 corridor between Fredericksburg and Marble Falls, there are dozens of wineries and tasting rooms. So clean your palette and treat  yourself to some of Texas' finest vineyard offerings.

Flat Creek Estate
24912 Singleton Bend E, Marble Falls, TX 78654
(512) 267-6310

Wedding Oak Winery
316 E Wallace St, San Saba, TX 76877
(512) 267-6310
(325) 372-4050

Texas Legato Winery
2935 Farm to Market Road 1478, Lampasas, TX 76550
(512) 556-9600

Alamosa Wine Cellars
County Road 430, San Saba, TX 76824
(325) 628-3313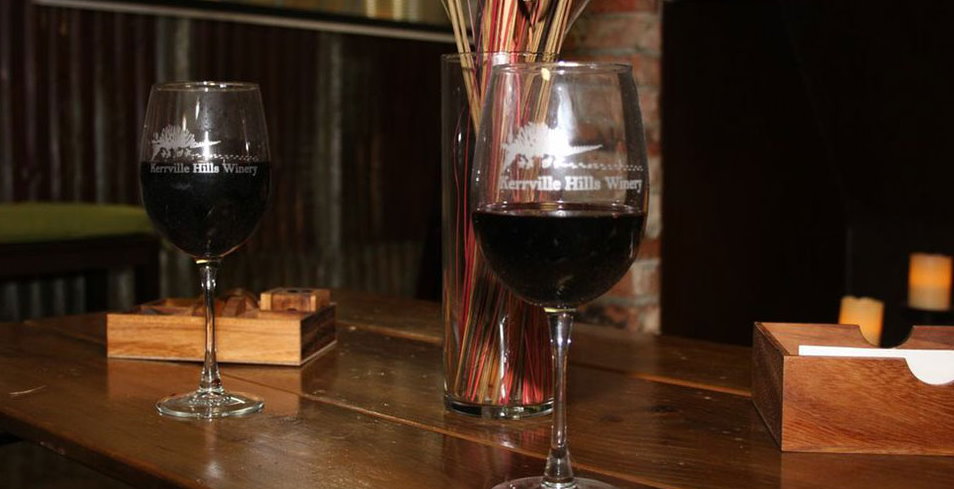 Kerrville Hills Winery
3600 Fredericksburg Rd
Kerrville, Texas 78028
(830) 895-4233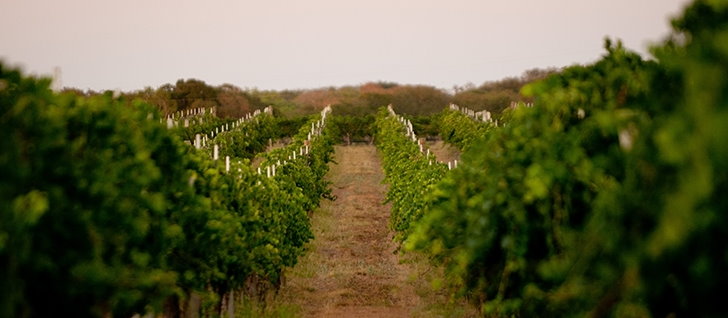 Becker Vineyards
464 Becker Farms Rd, Stonewall, TX 78671
(830) 644-2681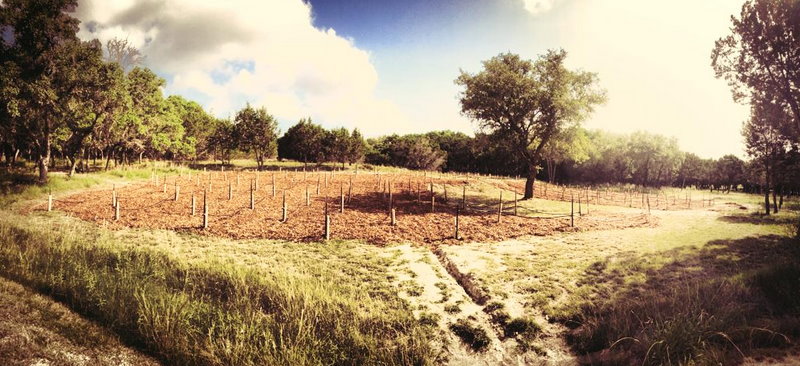 Bell Springs Winery
3700 Bell Springs Rd, Dripping Springs, TX 78620
(830) 483-9463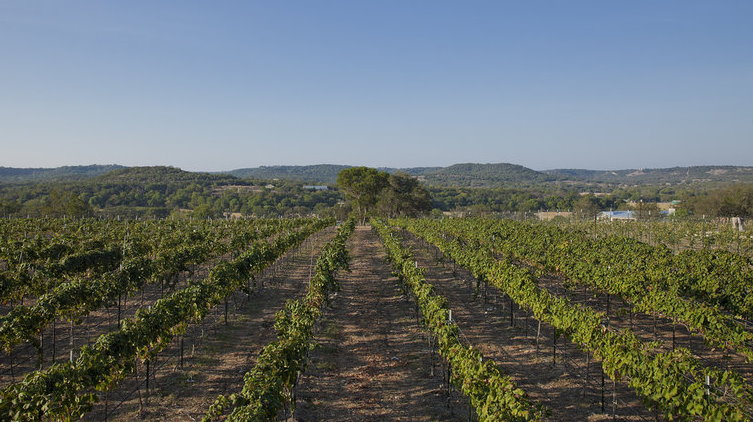 Bending Branch Winery
142 Lindner Branch Rd, Comfort, TX 78013
(830) 995-2948


Driftwood Estate Winery
4001 Elder Hill Road (County Road 170),Driftwood, TX 78619
(512) 858-9667


Dry Comal Creek Vineyards
1741 Herbelin Rd, New Braunfels, TX 78132
(830) 885-4076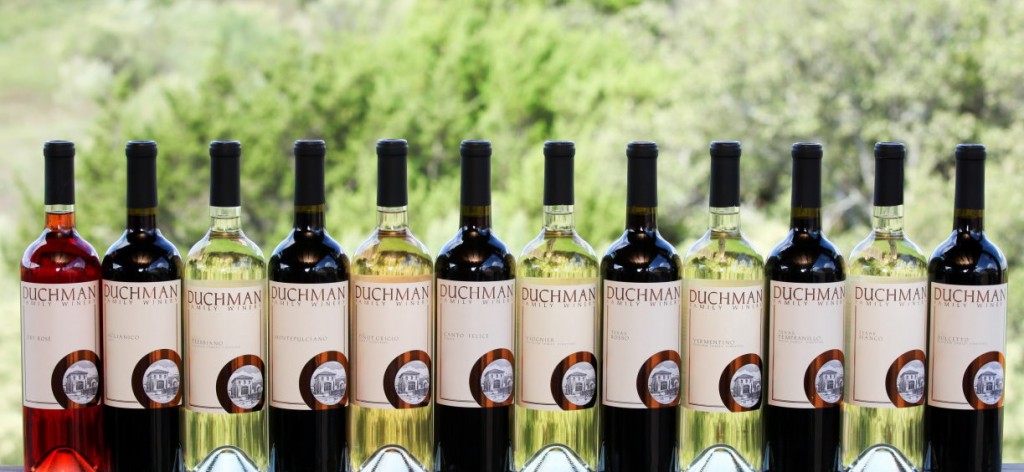 Duchman Family Winery
13308 Farm to Market 150, Driftwood, TX 78619
(512) 858-1470


Fiesta Winery Fredericksburg
147 E Main St, Fredericksburg, TX 78624
(830) 307-3328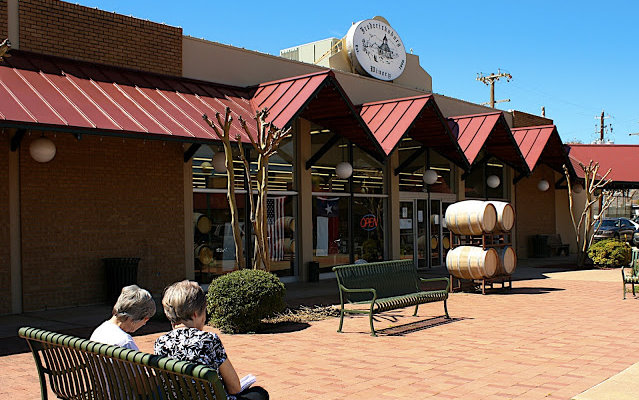 Fredericksburg Winery
251 E Main St, Fredericksburg, TX
(830) 992-3373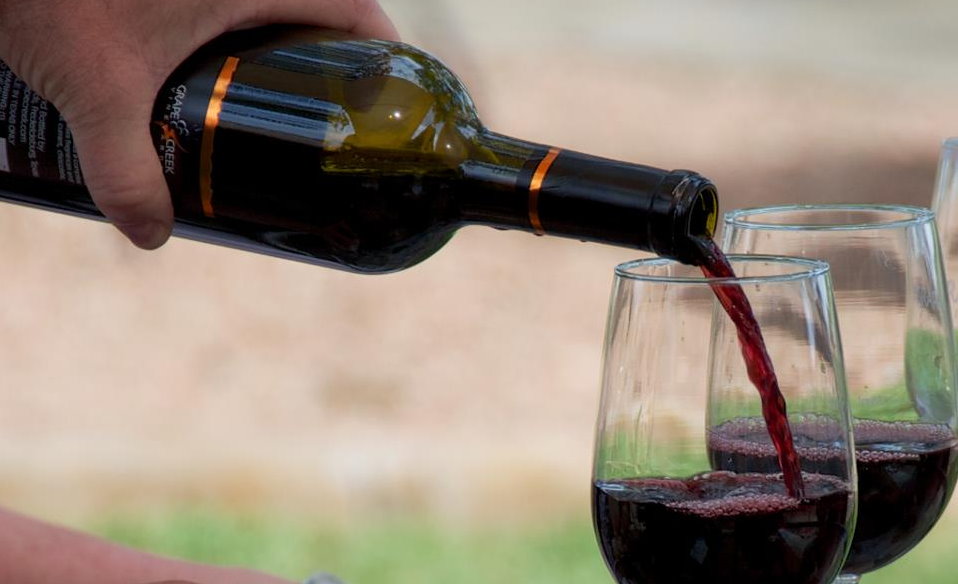 Grape Creek Vineyards
10587 Hwy 290, Fredericksburg, TX 78624
(830) 644-2710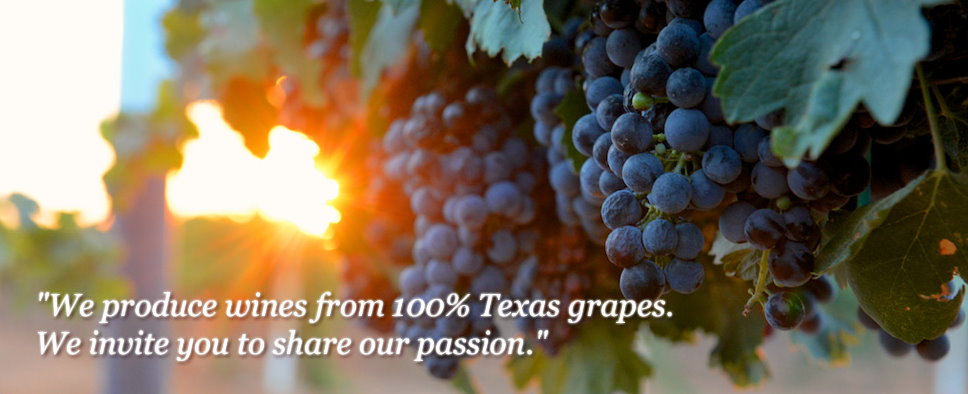 Lewis Winery
3209 Highway 290 West, Johnson City, Texas 78636
(512) 987-0660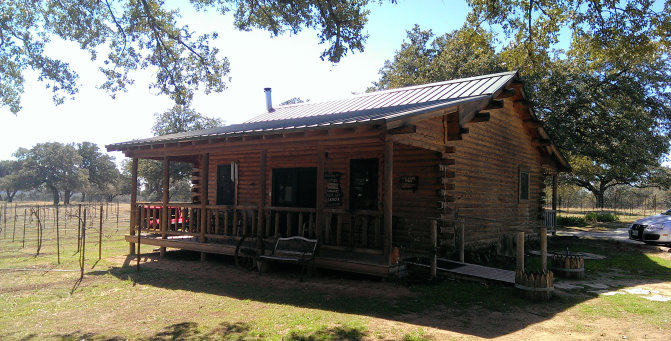 McReynolds Wines
706 County Road 304, Cypress Mill, TX 78663
(830) 825-3544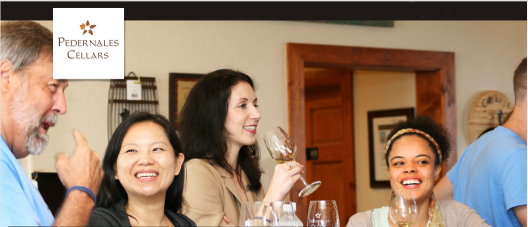 Pedernales Cellars
2916 Upper Albert Rd, Stonewall, TX 78671
(830) 644-2037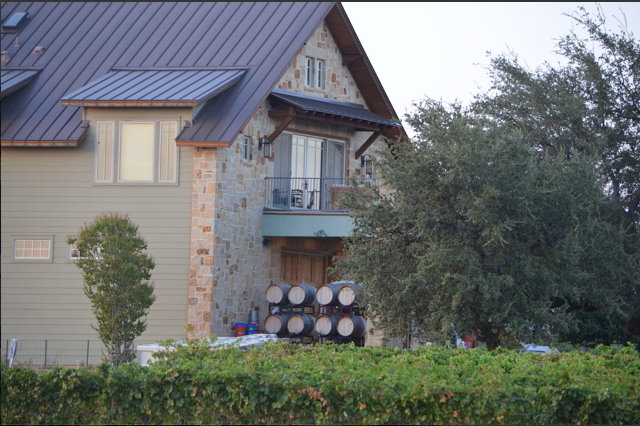 Perissos Vinyards
7214 Park Road 4 W, Burnet, TX 78611
(512) 656-8419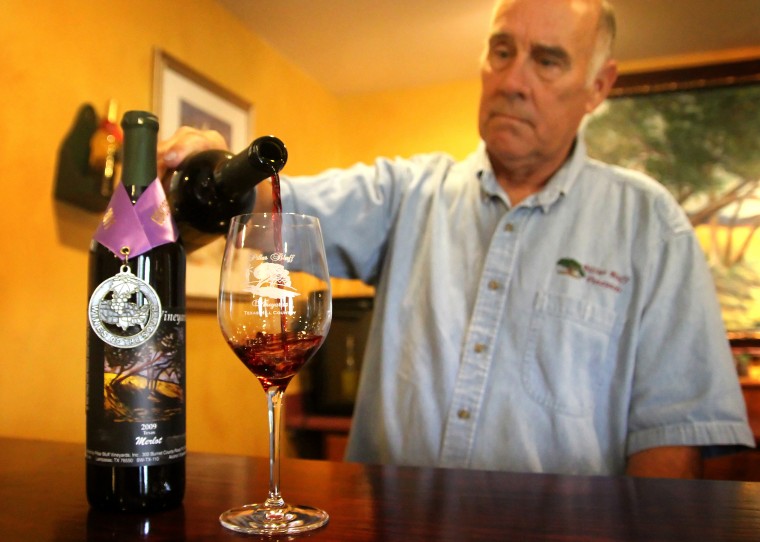 Pillar Bluff Vineyards
300 County Road 111, Lampasas, TX 76550
(512) 556-4078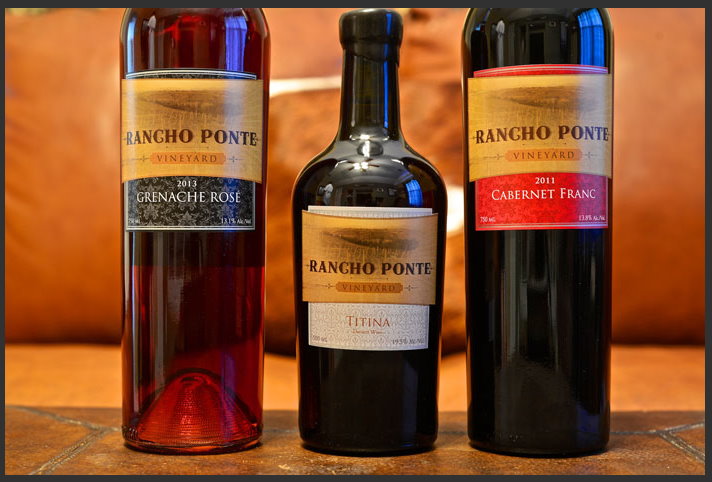 Rancho Ponte Vineyard
315 Ranch Road 1376, Fredericksburg, TX 78624
(830) 990-8555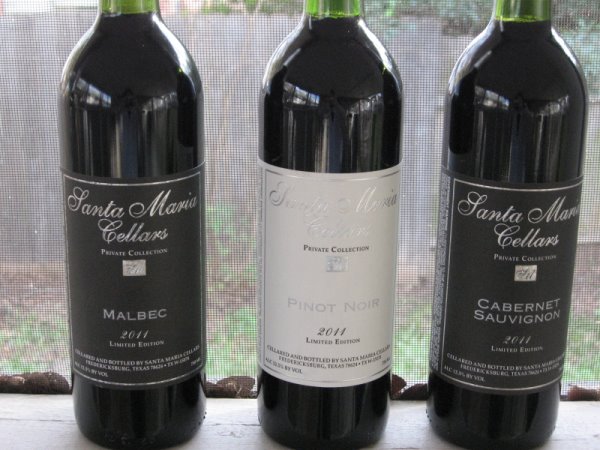 Santa Maria Cellars
12044 Hwy 16 S., Fredericksburg, TX 78624
830-998-5357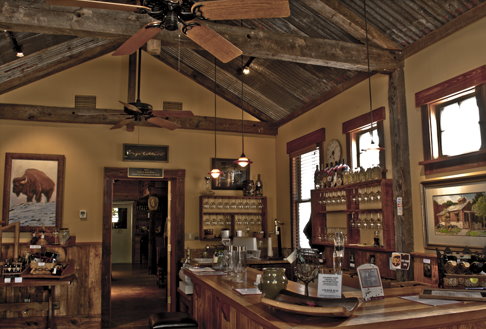 Singing Water Vineyards
316 Mill Dam Rd, Comfort, TX 78013
(830) 995-2246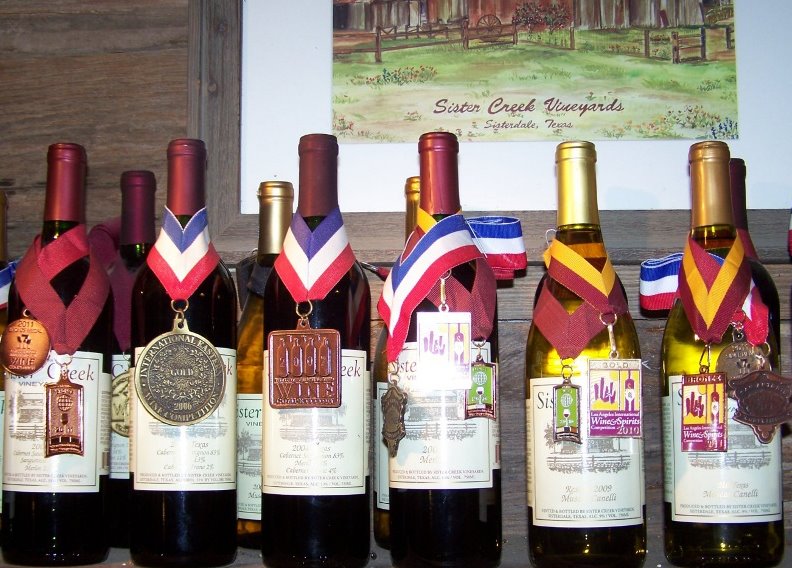 Sister Creek Vineyards
1142 Sisterdale Rd, Boerne, TX 78006
(830) 324-6704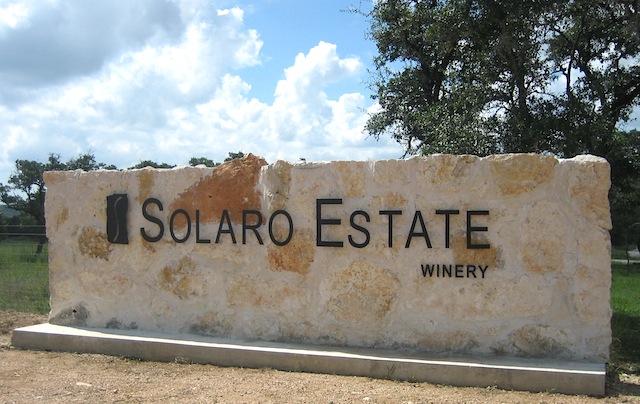 Solaro Estate Winery
13111 Silver Creek Rd, Dripping Springs, TX 78620
(832) 660-8642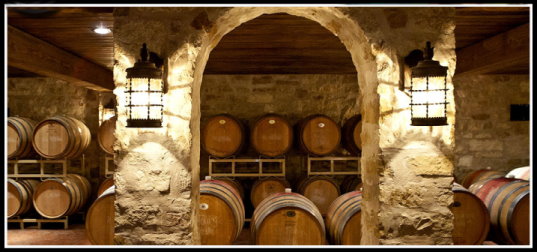 Spicewood Vineyards
1419 County Road 409, Spicewood, TX 78669
(830) 693-5328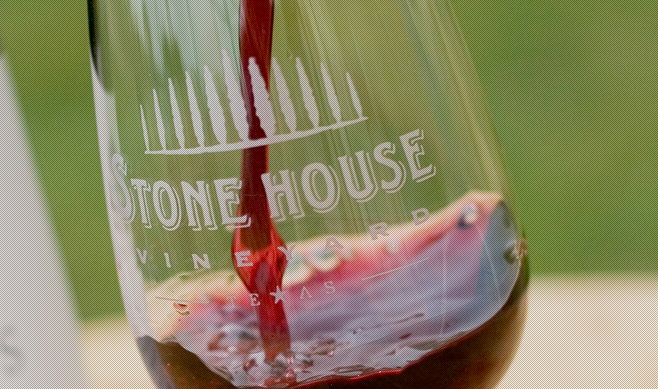 Stone House Vineyard
24350 Haynie Flat Rd, Spicewood, TX 78669
(512) 264-3630


Texas Hills Vineyard
878 Ranch Road 2766, Johnson City, TX 78636
(830) 868-2321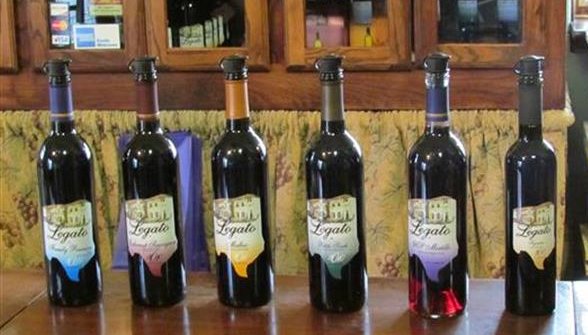 Texas Legato Winery
2935 Farm to Market Road 1478, Lampasas, TX 76550
(512) 556-9600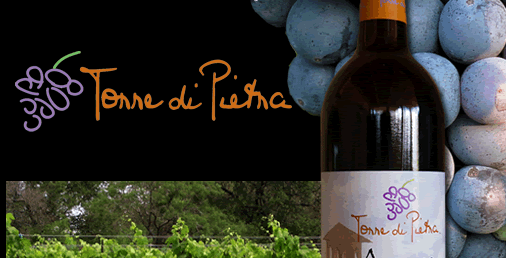 Torre Di Pietra
10915 Hwy 290, Fredericksburg, TX 78624
(830) 644-2829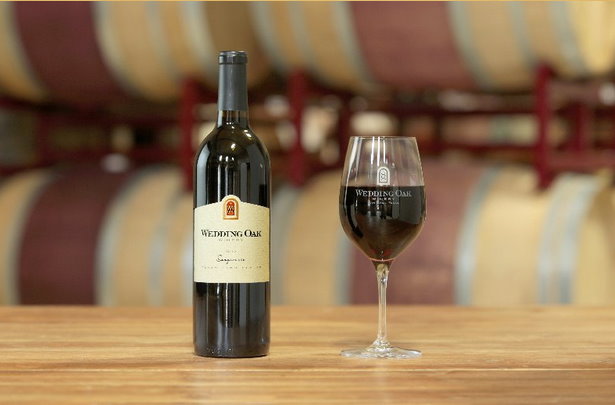 Wedding Oak Winery
316 E Wallace St, San Saba, TX 76877
(325) 372-4050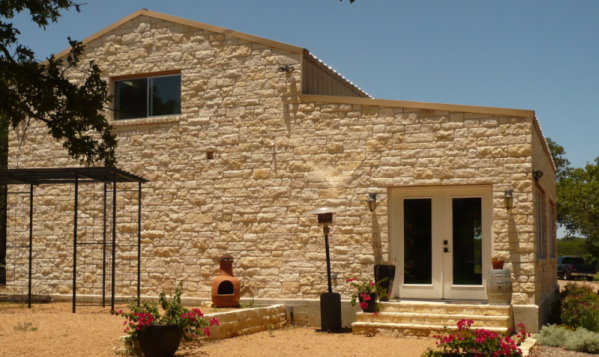 Westcave Cellars Winery
25711 Hamilton Pool Rd, Round Mountain, TX 78663
(512) 431-1403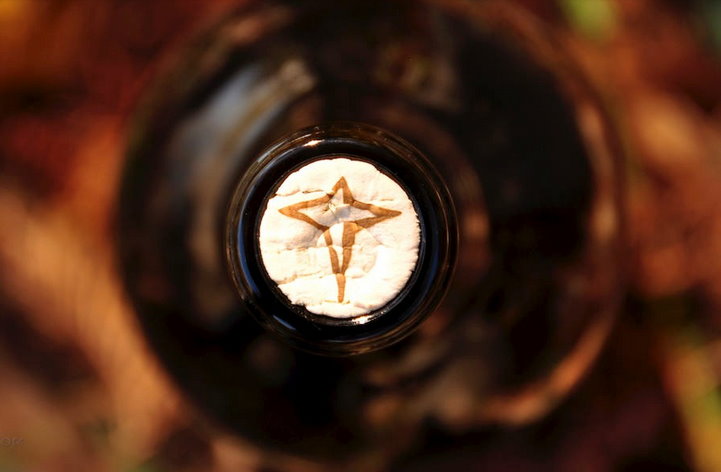 William Chris Vineyards
10352 Hwy 290, Hye, TX 78635
(830) 998-7654


Wimberley Valley Winery
2825 County Road 183, Driftwood, TX 78619
(512) 847-2592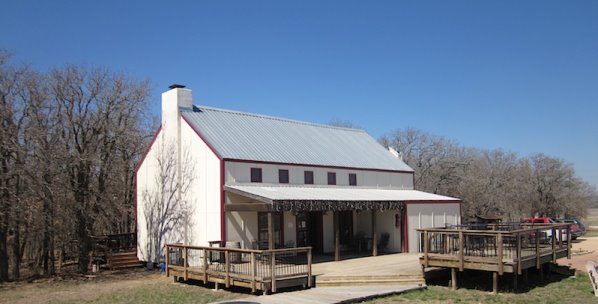 Woodrose Winery
662 Woodrose Ln, Stonewall, TX 78671
(830) 644-2539